Instrument Reservation Setting
Settings are bound to a single instrument at a given time. The setting(s) of instrument reservation
are accessed from within the instrument's context.
Each instrument has at least one instrument reservation setting with a set of default
values preset right after the instrument is created.

After selection of an instrument reservation setting through the hyperlink under the
column ID, the setting details screen provides the Edit button for modification of the setting.
In case there instrument reservations are already associated with it, the modification is limited to few fields which do not cause side effects. Those figures are depicted in the following figure.
Otherwise the following screen will be shown.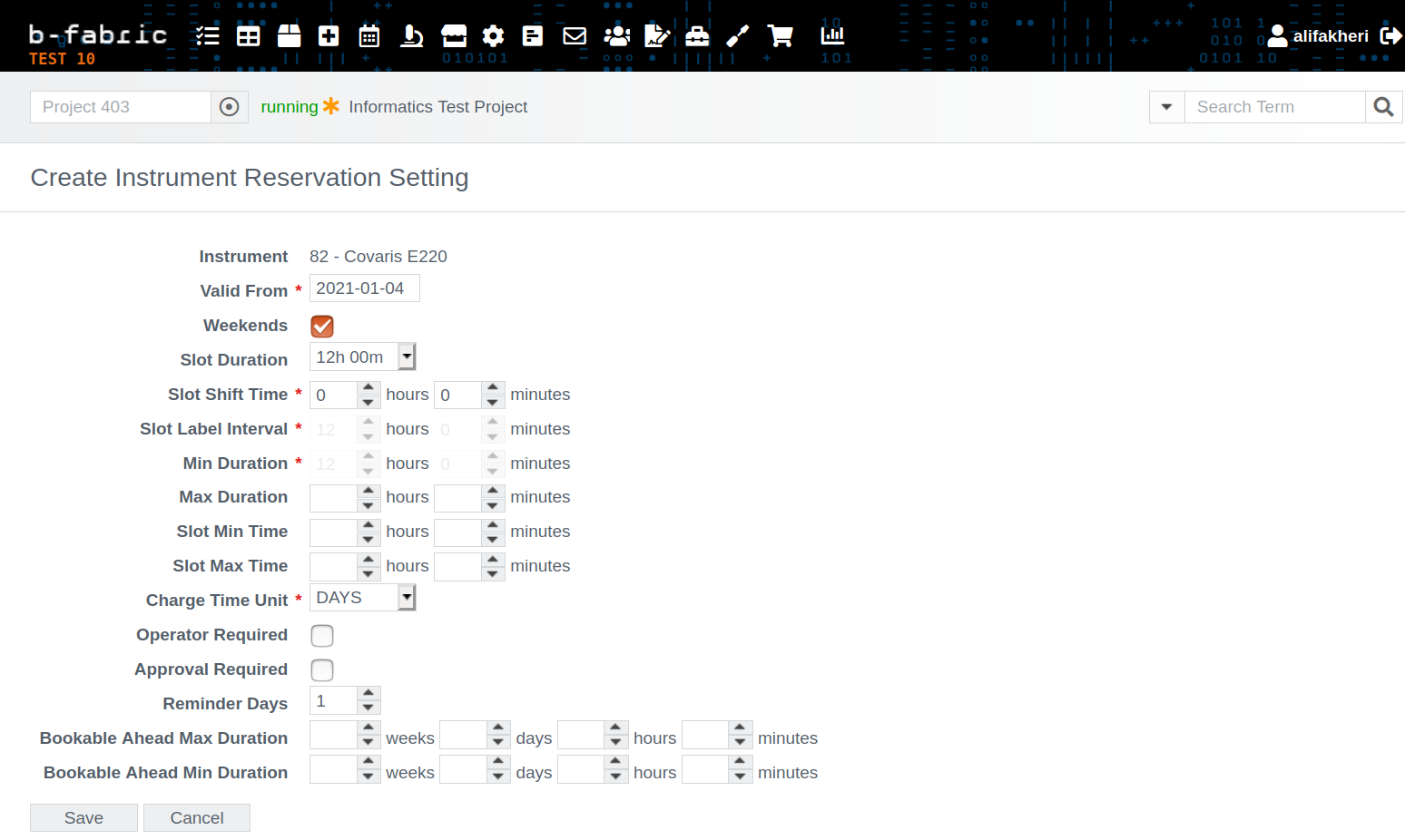 Valid Interval:
Single Setting
Valid From and Valid Until fields determine both Valid Interval.
An instrument's default setting Valid From and Valid Until fields can not be modified because it is assumed they are unknown at creation time. In this scenario
both Valid From and Valid Until fields are marked as
not updatable
as shown in figure 6.
Multiple Settings
When an instrument has new requirements which are in conflict with settings of the instrument when it was first created, the solution to prevent such conflicts is to manage the Validity Interval of Instrument Reservation Settings. To this end, new setting must be added using the Add button from within the list of Instrument settings (Figure 2). When adding a new setting Valid Until is not needed as shown in Figure 7.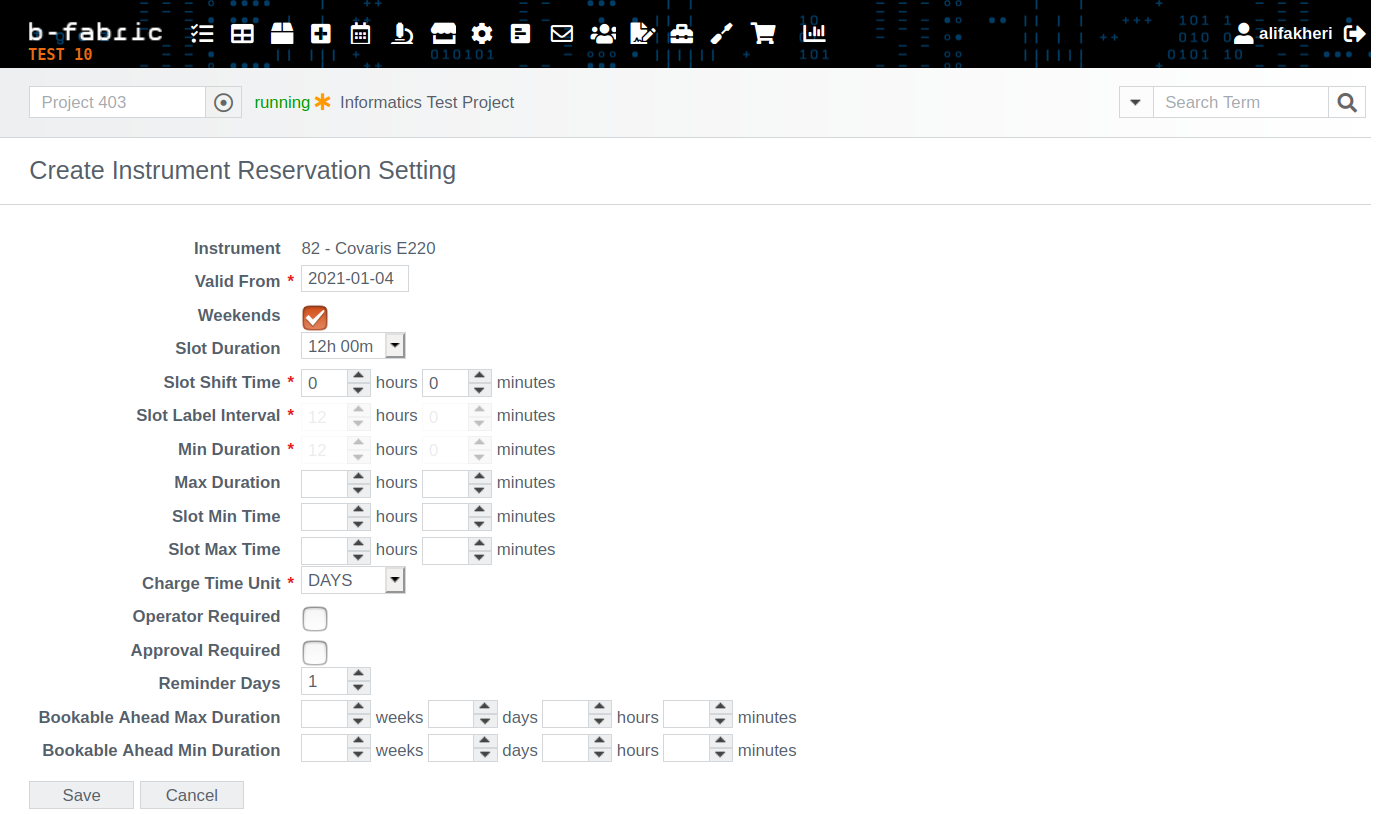 When a new setting is added to the default instrument setting, the validity interval of all settings can potentially be updated.
Both creation and update operations will cause update of adjacent settings. Considering settings 43 and 355 from figure 8, update of Valid Until of setting 43 will cause automatic update of Valid From of setting 355 and reciprocally update of Valid From of setting 355 will automatically update Valid Until of setting 43.
These changes can be observed in figures 9, 10, 11 and 12 where update of Valid From of 355 from 2021-01-04 to 2021-01-11 will cause the same update of Valid Until of 43.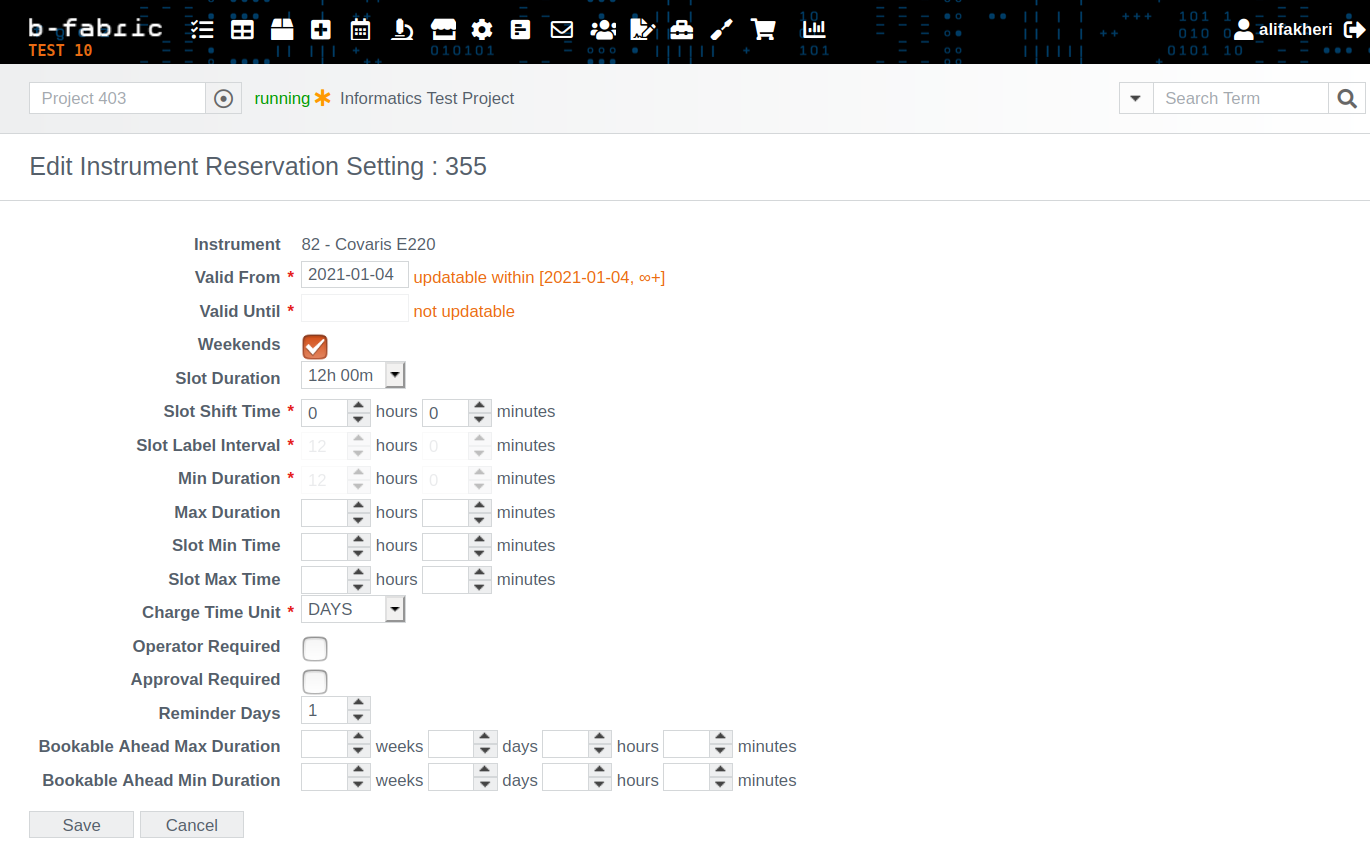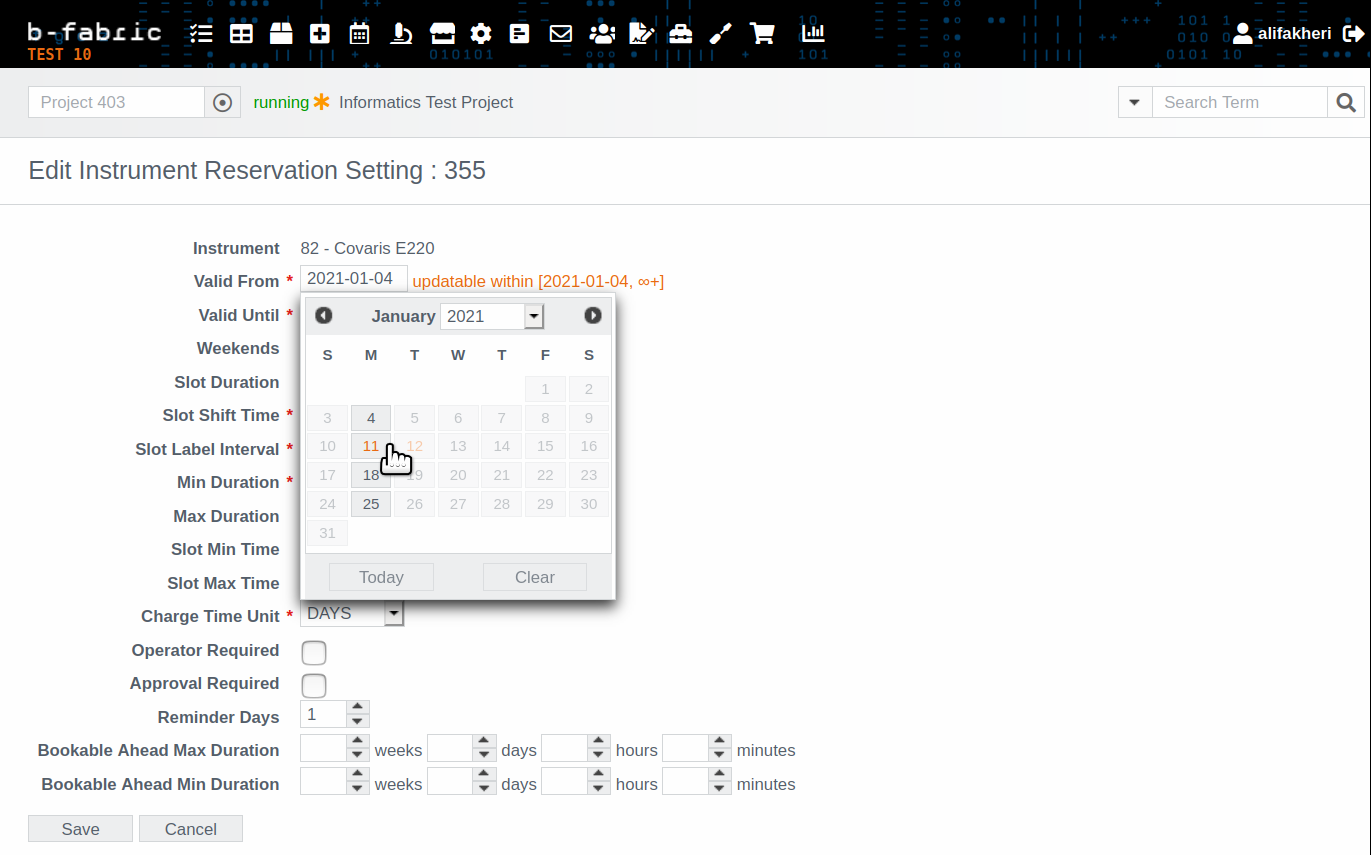 Moving settings backward or forward not only depends on instrument reservations of the concerned setting but also on its neighbour settings' reservations before and after.
Except for
Weekends
,
Reminder Days
,
Weekends
,
Bookable Ahead Max/Min Duration
setting modification is not allowed when associated instrument reservations exist.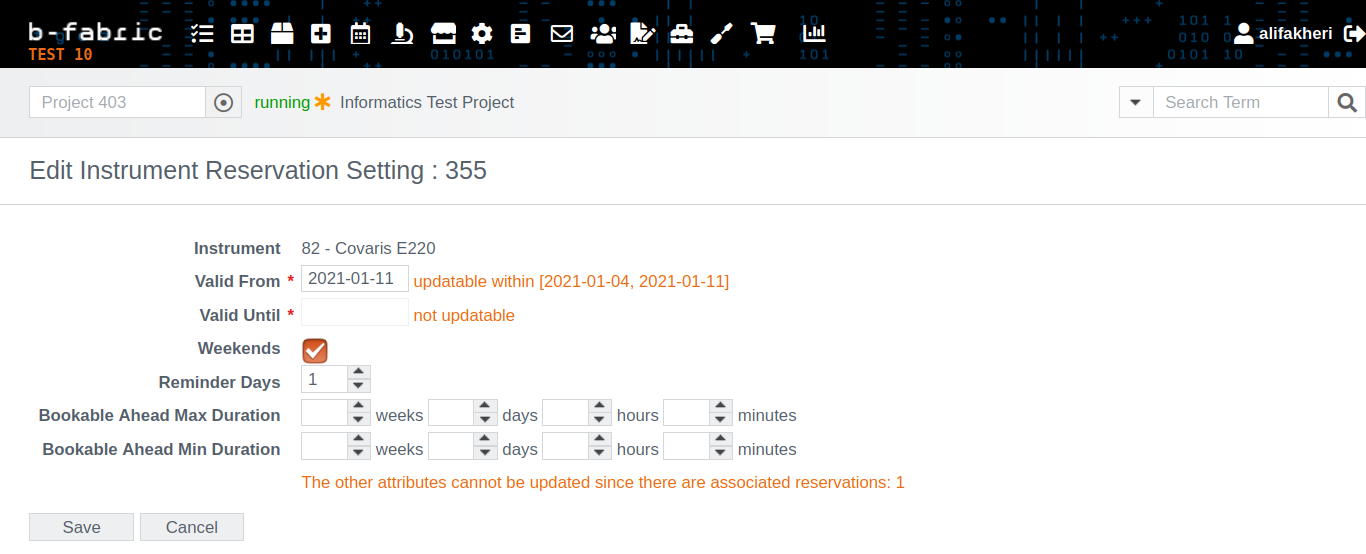 The two following approaches have been considered to configure the reservation of an instrument:
Predefined durations
De facto hidden setting of instrument reservations in former versions of Bfabric where only morning or afternoon slots of 12 hours were permitted.
That is why the same approach has been kept but has been extended to provide greater flexibility. It is now possible to not only have multiple slots of 24 (1, 2, 3, 4, 6, 8, 12, 24) but all possible durations accessible in
Slot Duration
list.
Flexible durations
Useful when further customizations such as minimum and maximum durations ( labelled
Min Duration
and
Max Duration
) as well as possible earliest and latest times ( labelled
Slot Min Time
and
Slot Max Time
) are needed.
Default Values
An instrument's reservation setting is by default given the values listed below to give the look and feel of prior Bfabric versions where only morning and after-noon reservations was possible.