How to Comment on Order
1. All kind of messaging regarding orders between users and the FGCZ employees must be performed via the commenting functionality. To comment on your order, click on the "Comments" tab.
2. To add a new comment, click on the "Add Comment" button.

3. Enter your comment in the "Comment" text box and save. Optionally, you can attach one or more files to your comment by clicking "Add..." button.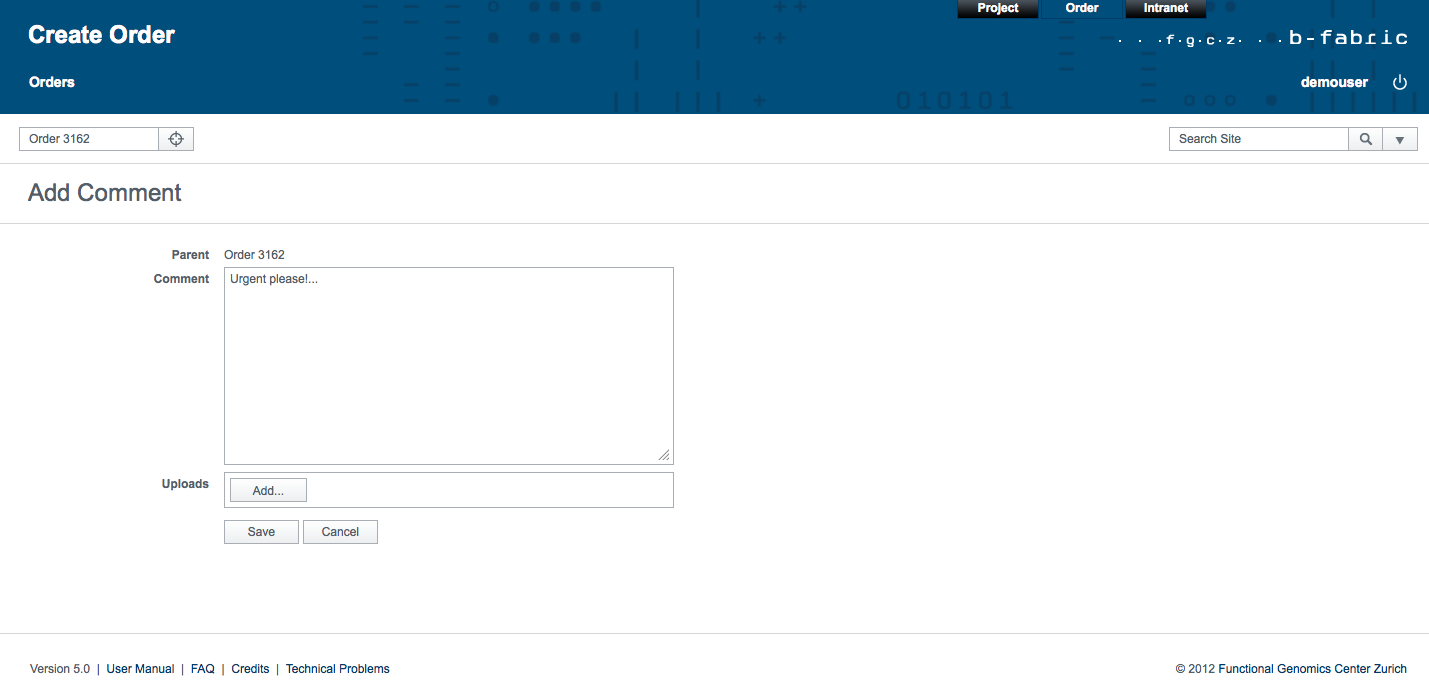 4. Once the comment is saved, responsible FGCZ employee receives an e-mail notification that there is a new comment by a user and that comment appears also in the "Comments" tab.

5. Similarly to the user, the FGCZ employee will respond to the user comment and the user will receive an e-mail notification. In that case, you should see in the "Comments" tab a new comment.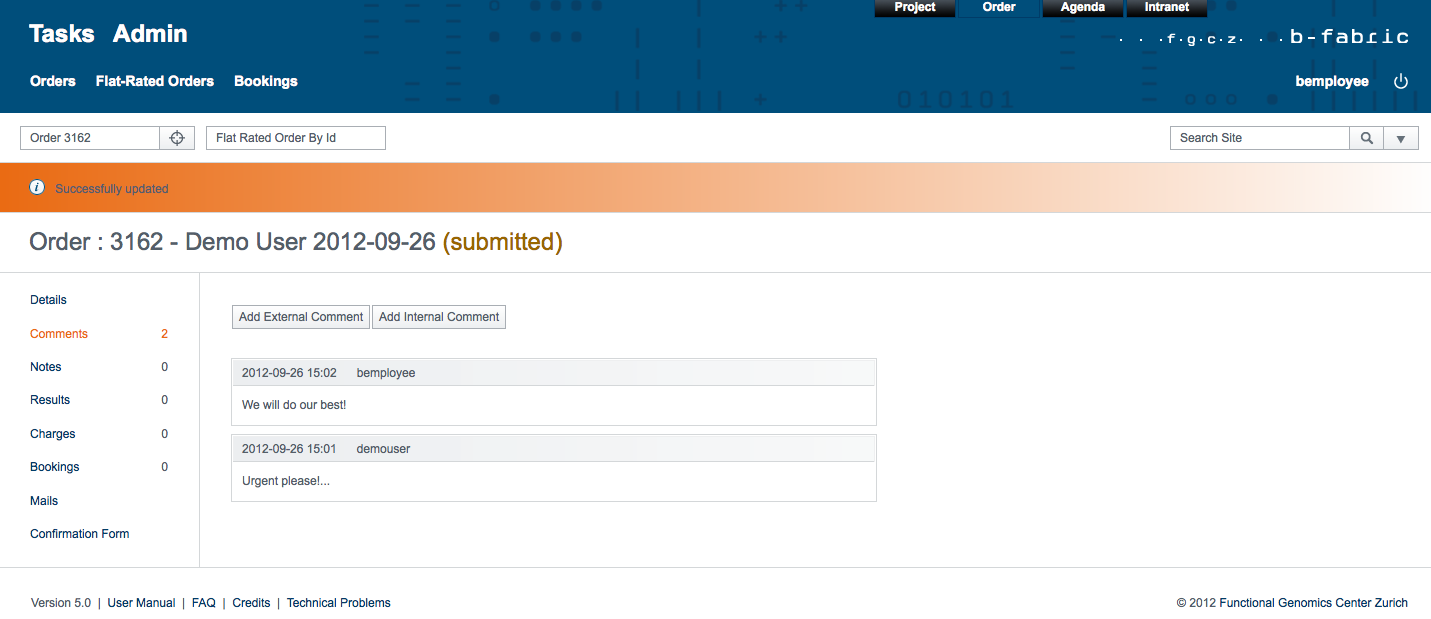 Return to
Order Manual