How to Create Order
1. After having logged in to the system, click on the "Create Order" link in the navigation bar to create a new order.
2. In the "Create Order" screen, by default, your address information is displayed. However, you can change the address details for billing purposes. Note that, you must confirm your address.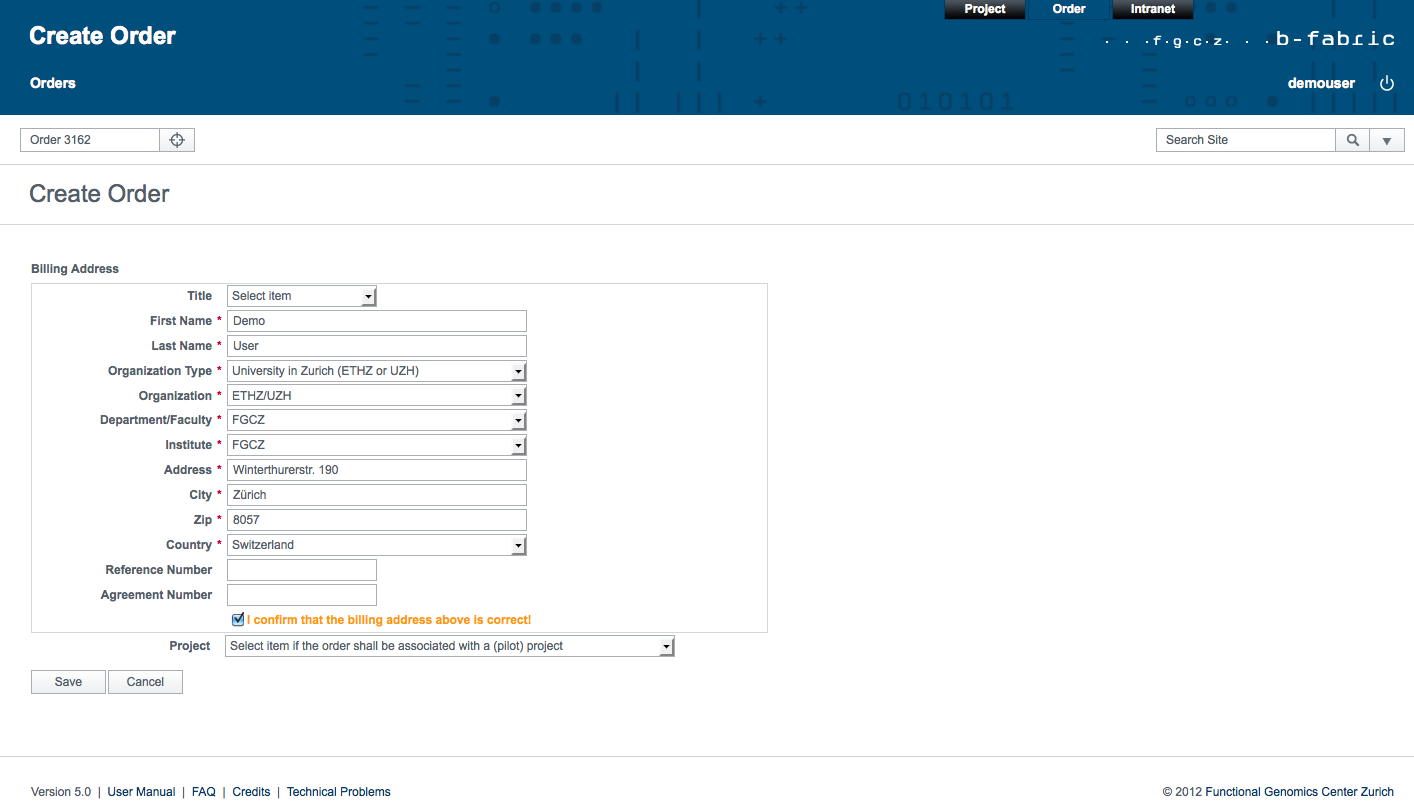 3. Once the order is created, you can start defining your samples seen as "Order Items". Click on "Add Order Item" to define your sample.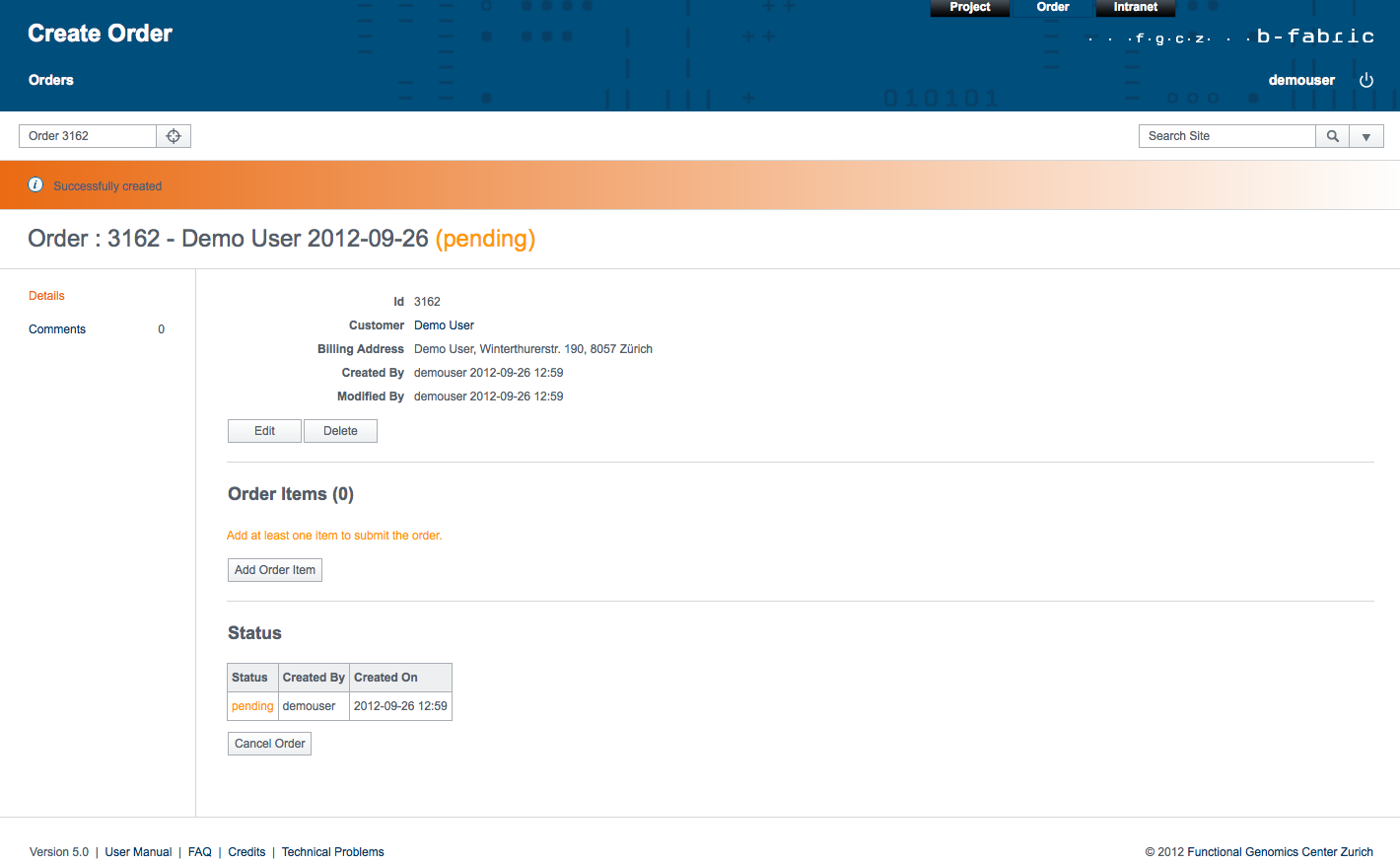 4. Fill in the order item form according to your sample properly and save.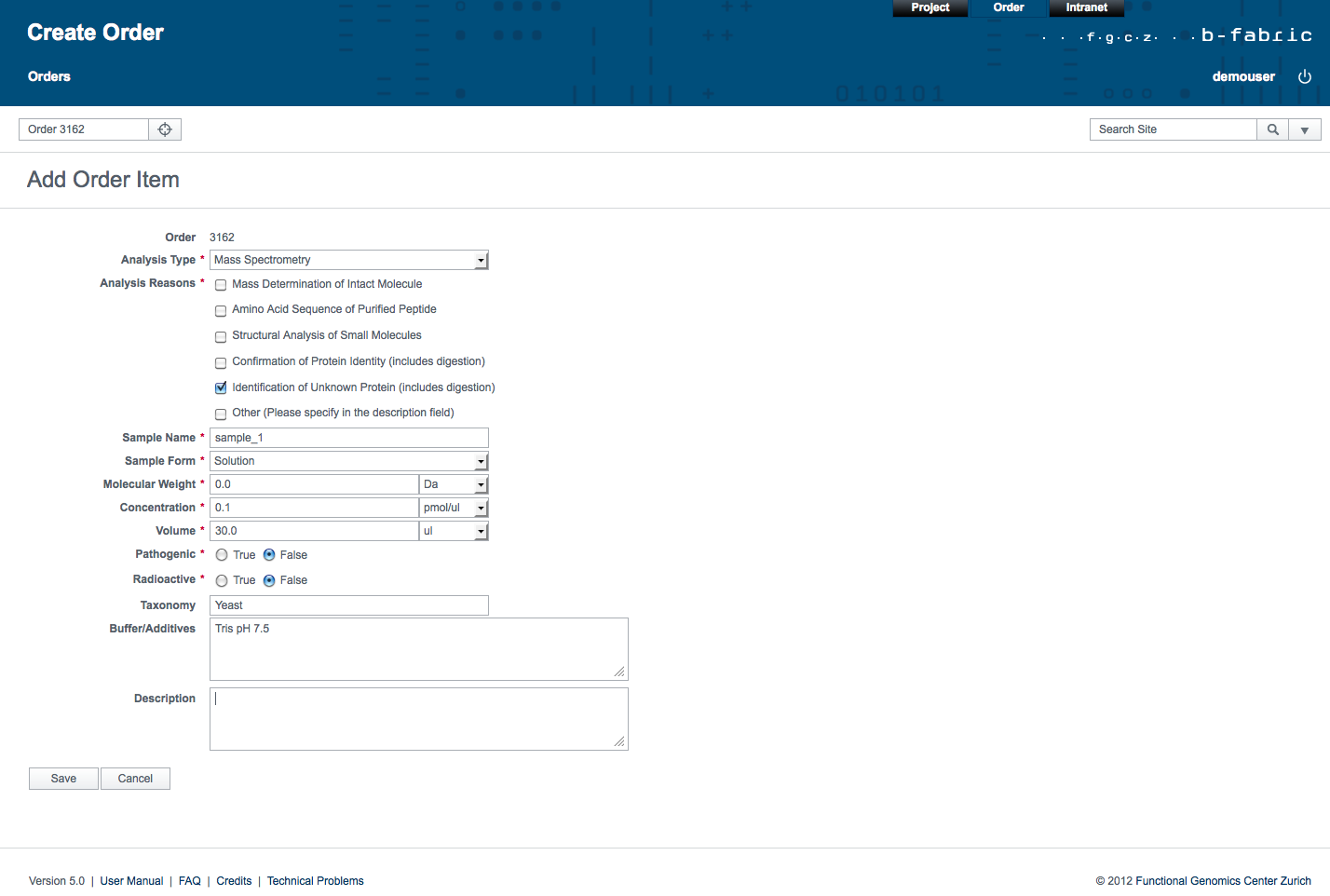 5. When you complete the entering of data you can submit your order to FGCZ by using the "Status" panel at the bottom of the screen. Please check that you have entered your data correctly and then press "Submit Order" button.
6. Once the order is submitted, you will see a screen where the next steps are listed.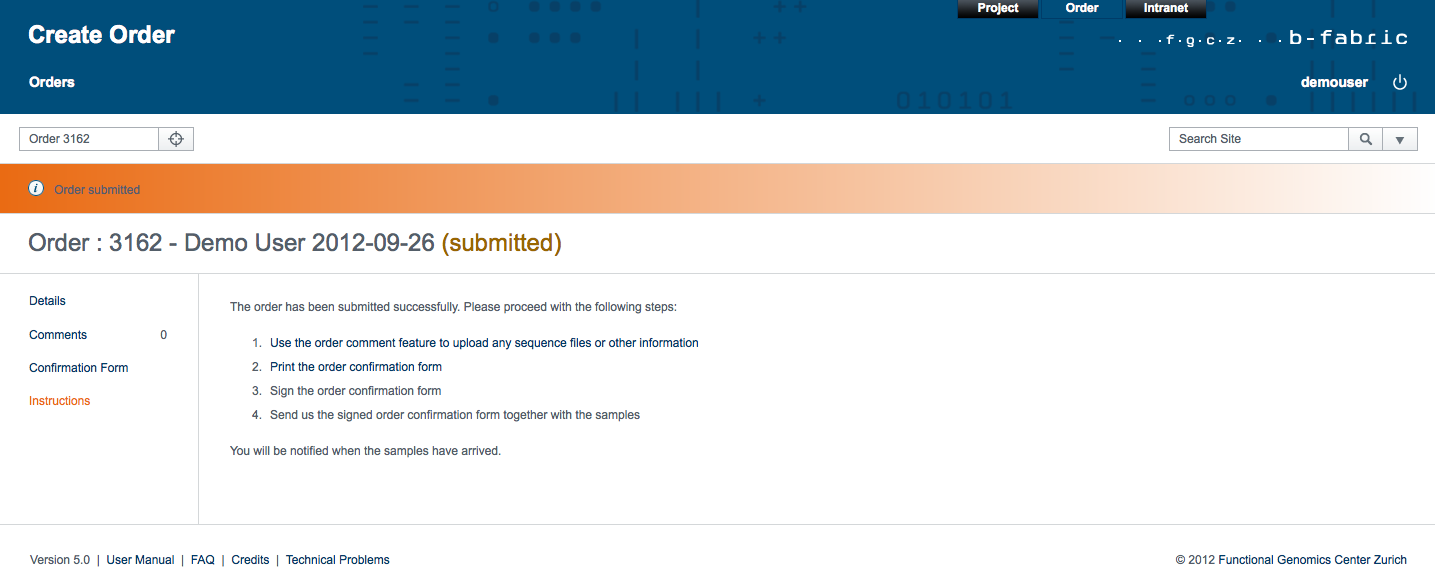 7. Print the order confirmation form, sign it and send us along with your samples.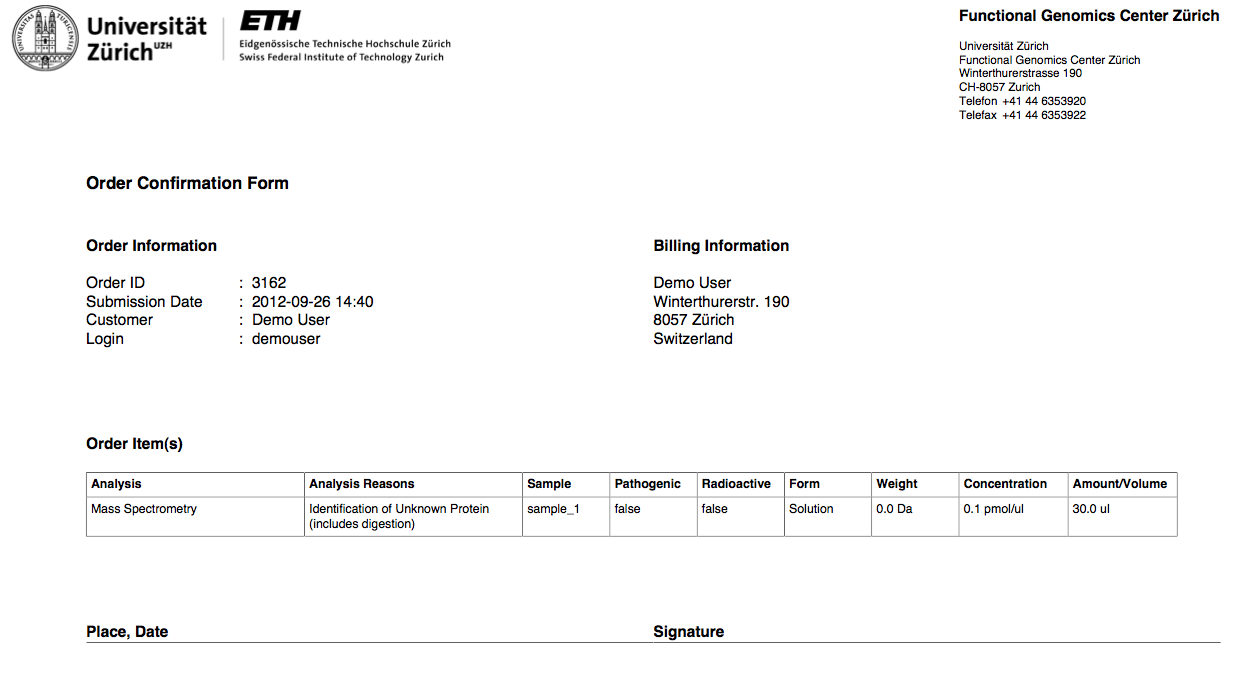 Return to
Order Manual