How to Monitor Order
Few e-mails will be sent to you to inform you about your order.
When an FGCZ employe
accept your order
finish your order
comment on your order
attach a file to your order
you will receive an e-mail notification.
Besides, you can monitor the status of your order by checking the "Status" panel in the show order screen.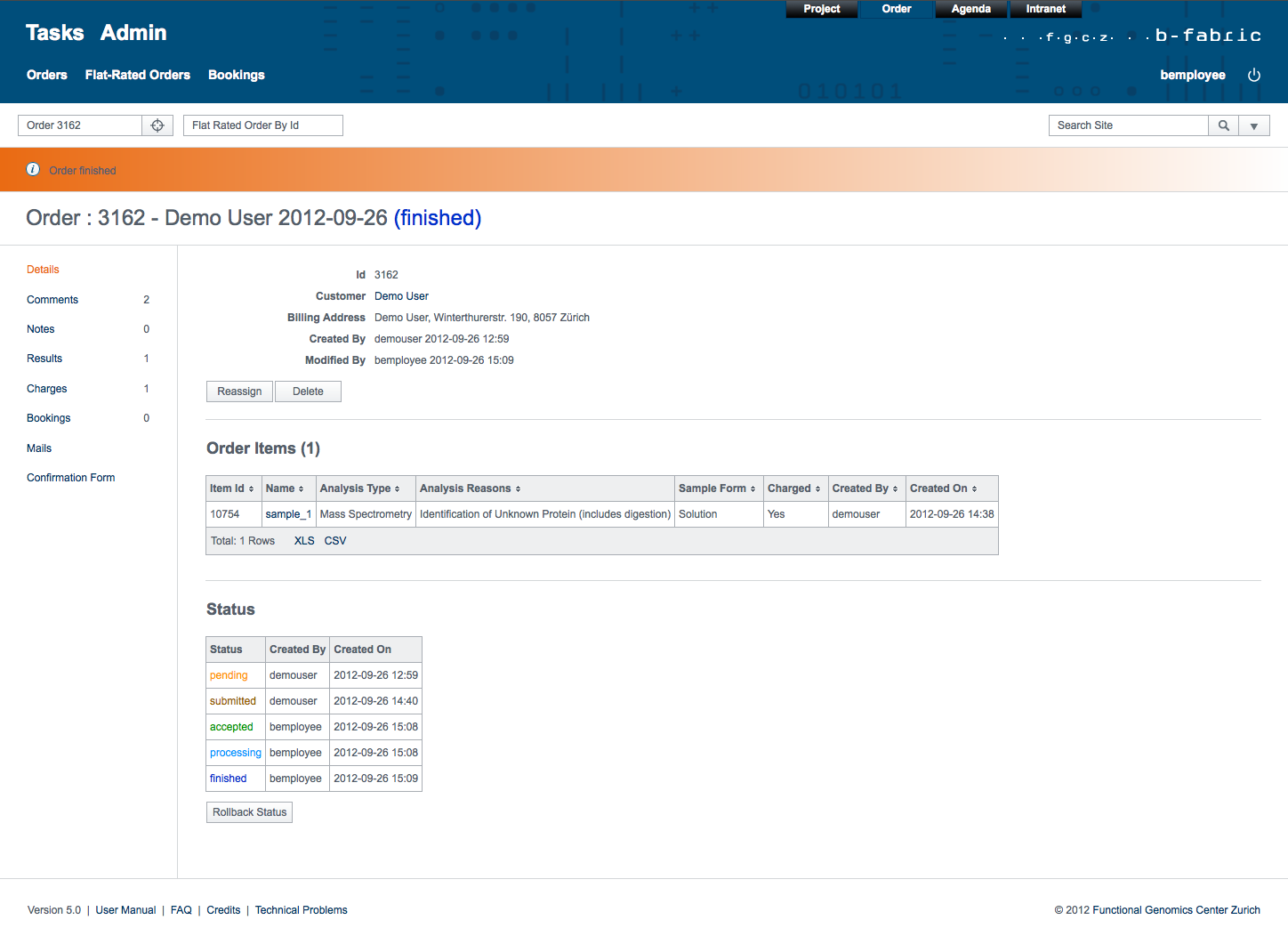 Return to
Order Manual