Show/Edit the Resource Basket
To show the content of your Resource Basket click on the link in the main navigation menu.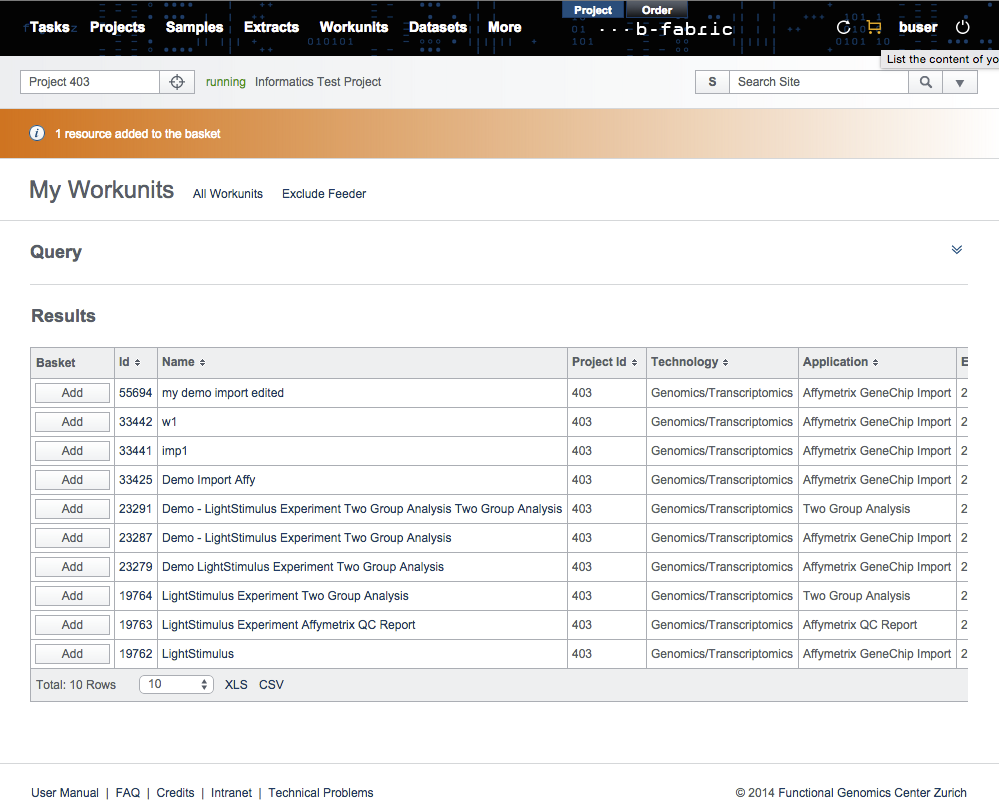 You can remove resources one by one or all together from the Resource Basket by clicking the 'Remove' buttons. The resources are also removed from the datbase.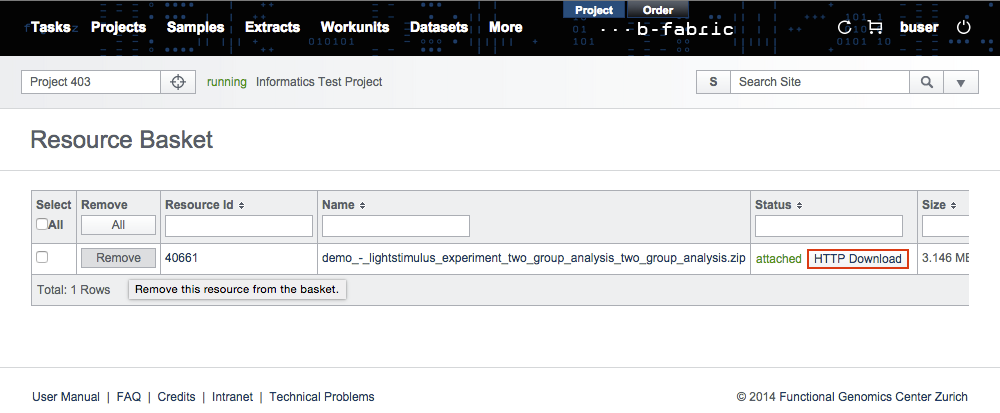 Return to
Project Manual
.