Add Resources to the Resource Basket
To add a resource to the resource basket simply navigate to a page where the resource appears in a data table and click on the add (to basket) link in the first column. Examples for such pages are:
Search Result Screen
Show Project Screen > Resources
Show User > Resources
Show Workunit Screen > Resources as well as Input Resources
Menu Admin > Resources (only for users with employee rights)
Example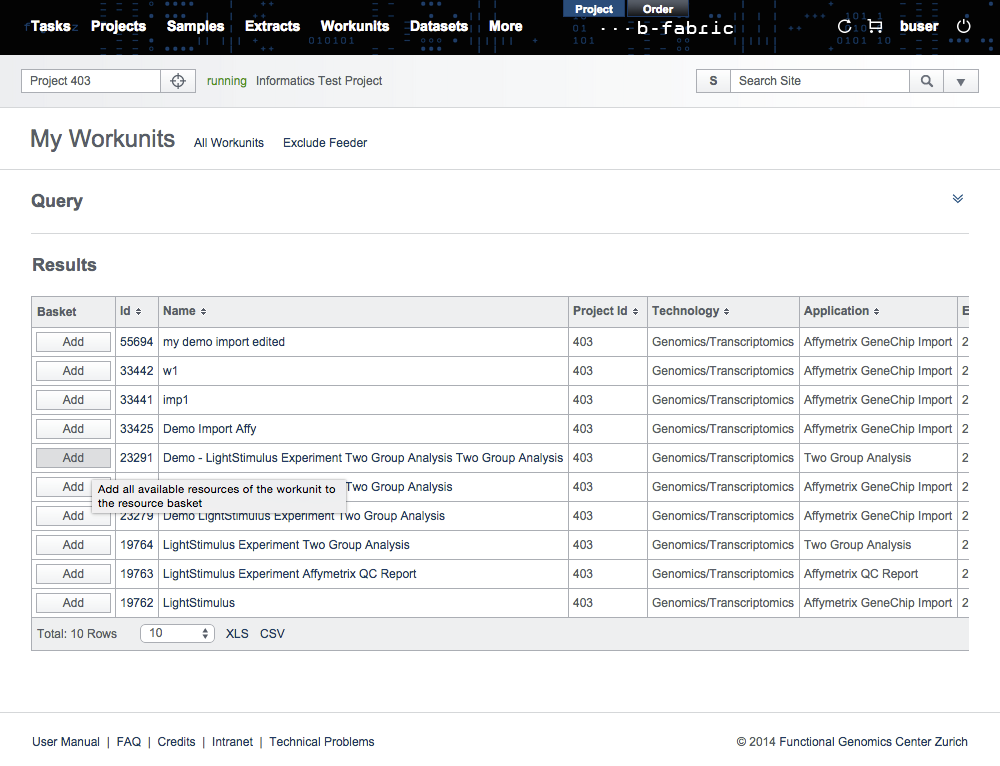 You will stay on the same page and receive a confirmation message. You can now add another resource in the same way.