How to create a barcode kit
Go to the menu item "laboratory flask" and click on "Barcode Kits" as shown in Fig. 01 and proceed to click on "Create" as depicted in Fig. 02.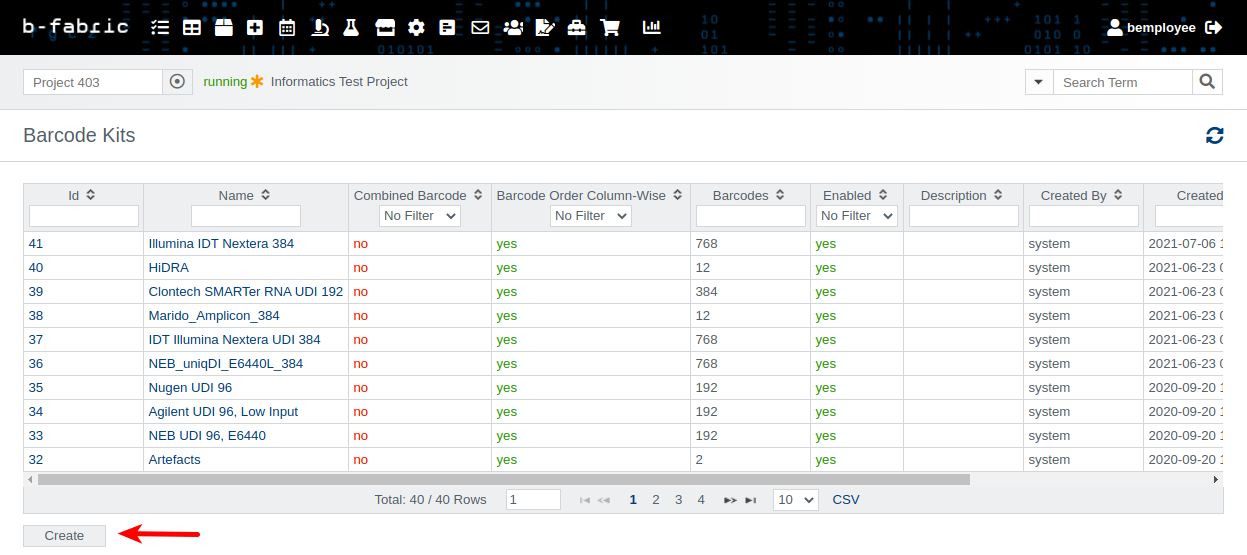 The field "Combined Barcode" indicates if the barcode kit has barcodes which are being combined, e.g., with NebNext dual i7__,i5__ (
https://fgcz-bfabric.uzh.ch/bfabric/barcodekit/show.html?id=21&tab=details
).
The field "Barcode Order Column-Wise" defines the ordering for the bulk barcode assignment to samples on a plate which is by default column-wise.

By pressing on save, you are redirected to the barcodekit/details screen, where you may later edit or delete the barcode kit.