How to search for workunits
A user has several possibilities to search for workunits in B-Fabric (of course, one can see only those workunits for which one has the privilege to see, that mainly means workunits from projects user is member of).
Search for workunits through navigation bar
When a user is logged in, a navigation bar is presented on the left side of the webpage (see following image). There, one can also see the "Workunits" button.
By clicking on the "Workunits" button, the user is redirected to the following page: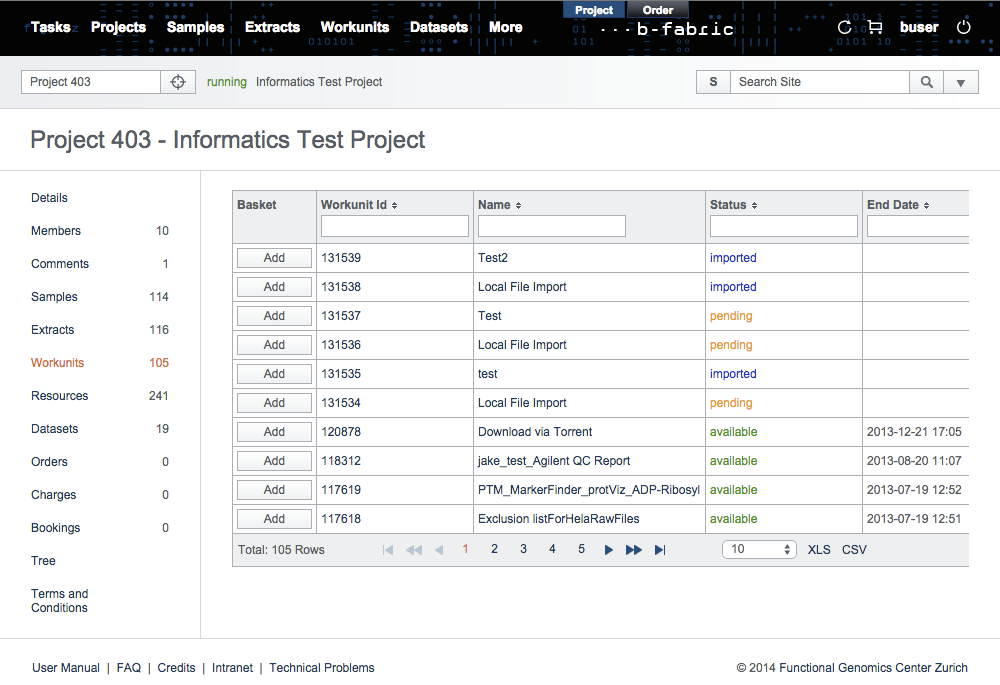 By default, the user is presented all workunits which she created (independent from project number). By clicking on the "Query" Panel, the search mask will be shown. There, the user has the possibility to change the search parameters.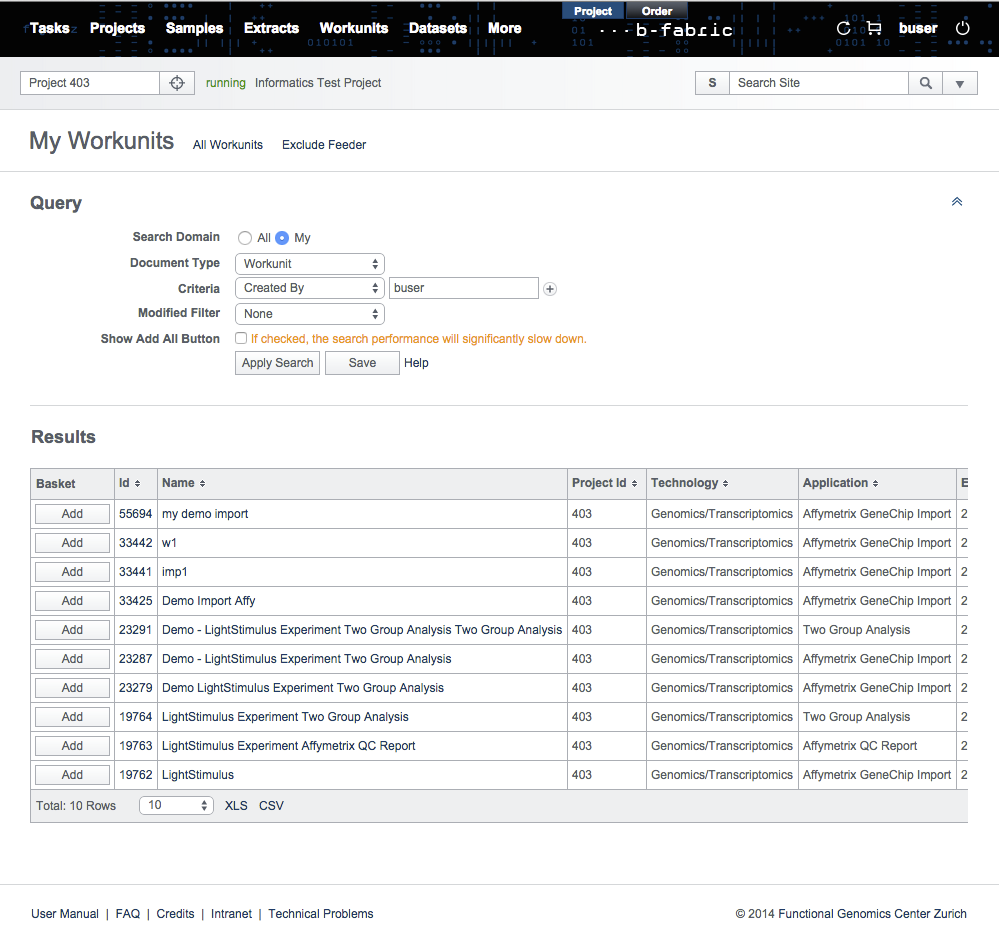 The search will only be run if the user clicks on the "Apply Search" button. It is also possible to save query parameters by clicking on the "Save" button and giving a name to the search. Next time the user logs in, she can simply select the query and apply search again. Saved queries are found in the navigation bar.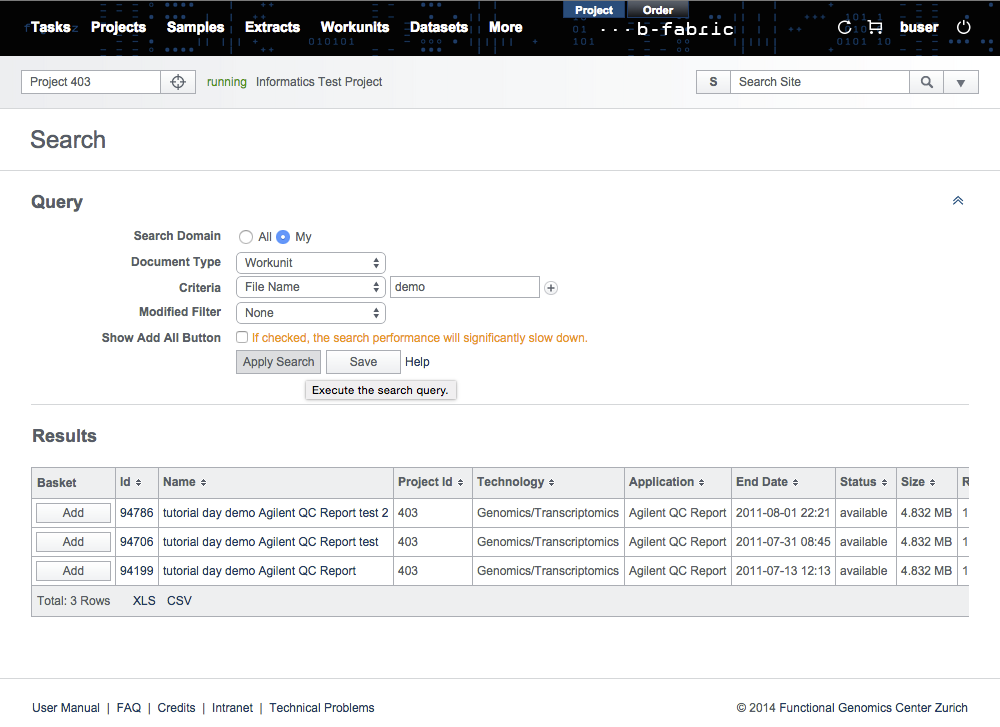 Through the show-project screen, one can only see workunits of a particular project. Therefore, the first step is to select it. If the project context is not already set, then clicking into the project text field and hitting "Space" will show a list with all projects user is member of. This works also if one types the first character of the project. Of course, one can type the whole number at once and hit "Enter".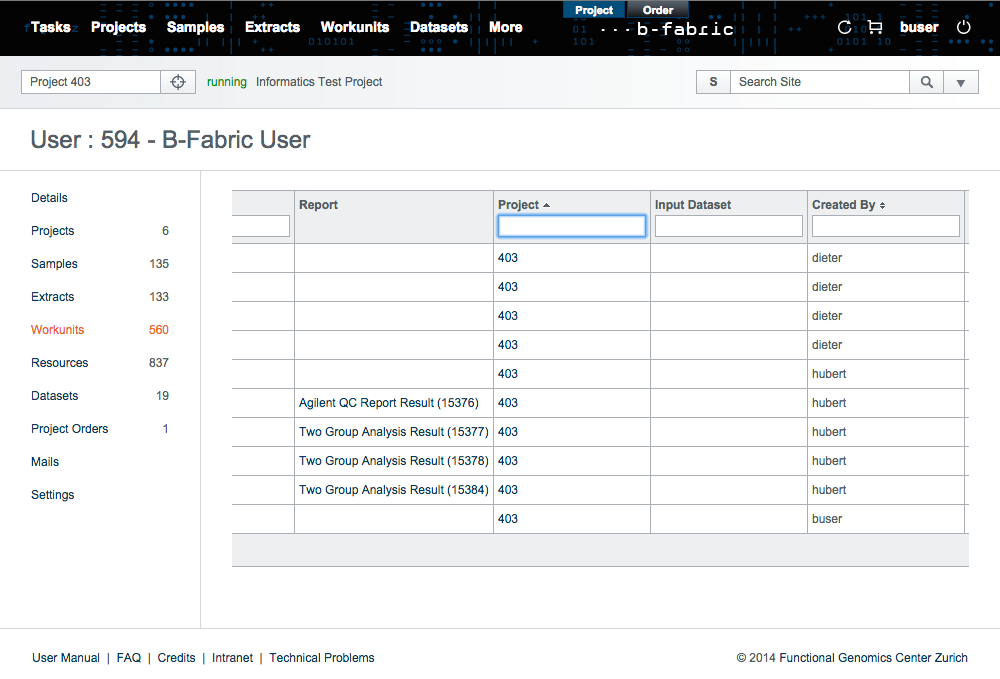 The show-user screen allows the user to see all workunits belonging to projects the user is member of. In order to navigate there, the user has to click on the "User Details" button in the right upper corner, then to click on the "Workunits" tab. He also has the option to enter filtering criteria and to click on the column header which should be taken as sorting criterion.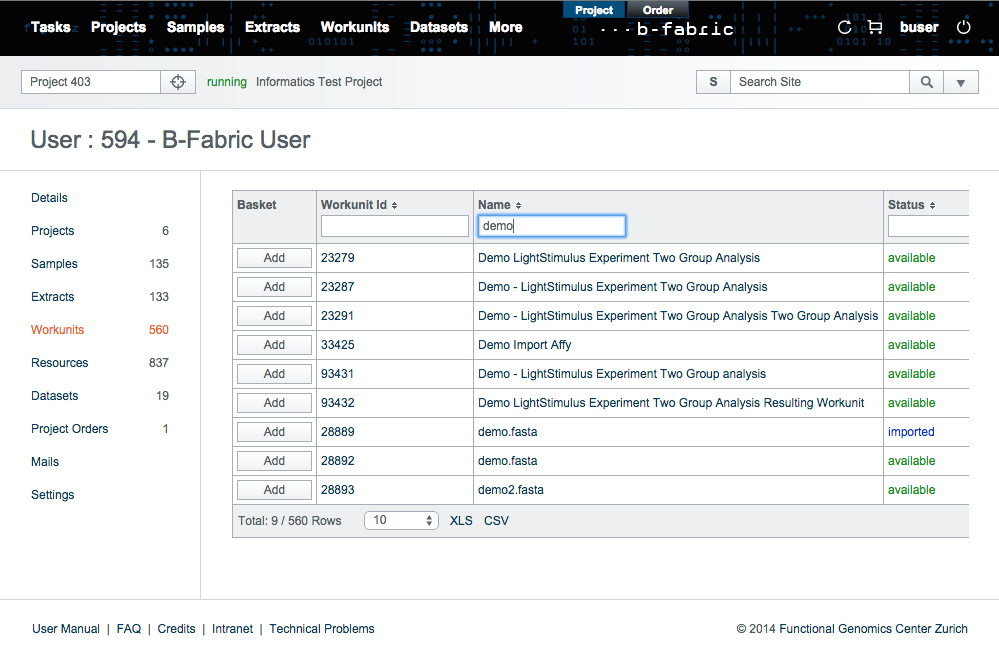 Summary
There are three ways to search for workunits in B-Fabric: through Navigation Bar / workunits button, through, show-project screen and through, show-user screen
When searching through navigation bar, there is the possibility to specify a detailed query and to save them.
When searching through show-project / show-user screen, there is no possibility to save searching parameters, but one can do faster "ad-hoc" searches on most important entities of a project due to tab navigation.