How to download a workunit
On the show workunit screen you can find the
Download
button at the left of the page.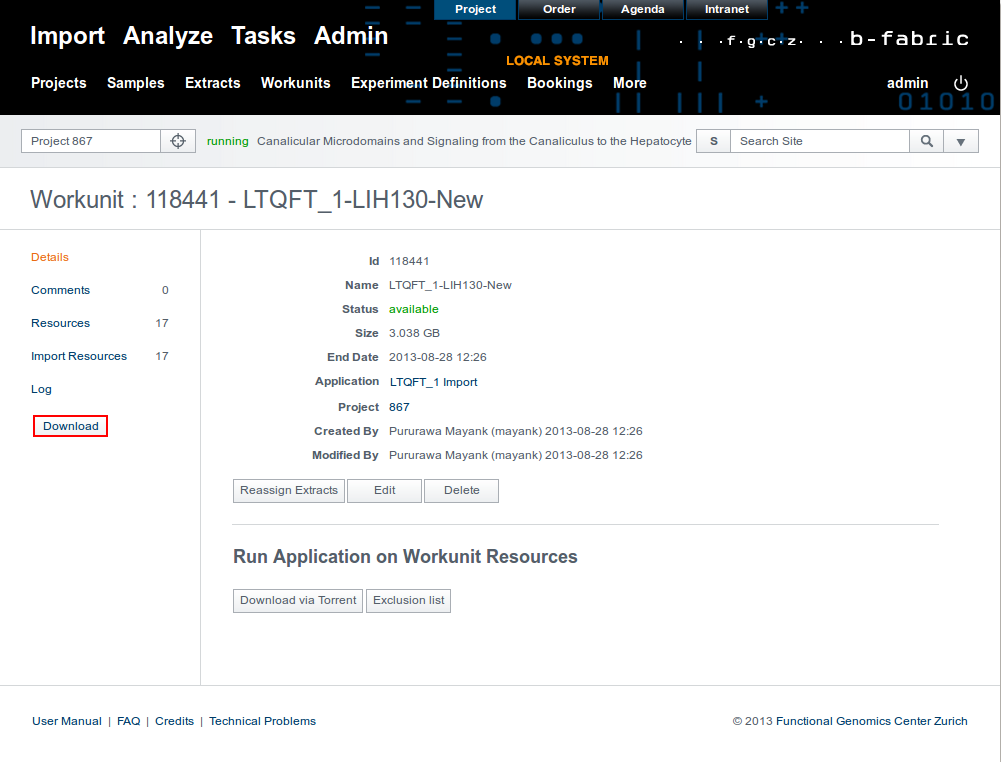 When you click on the button, a warning message will be prompted by Java for security reasons unless you have checked the corresponding box.
Extra information for
Apple User
about
Security Settings
.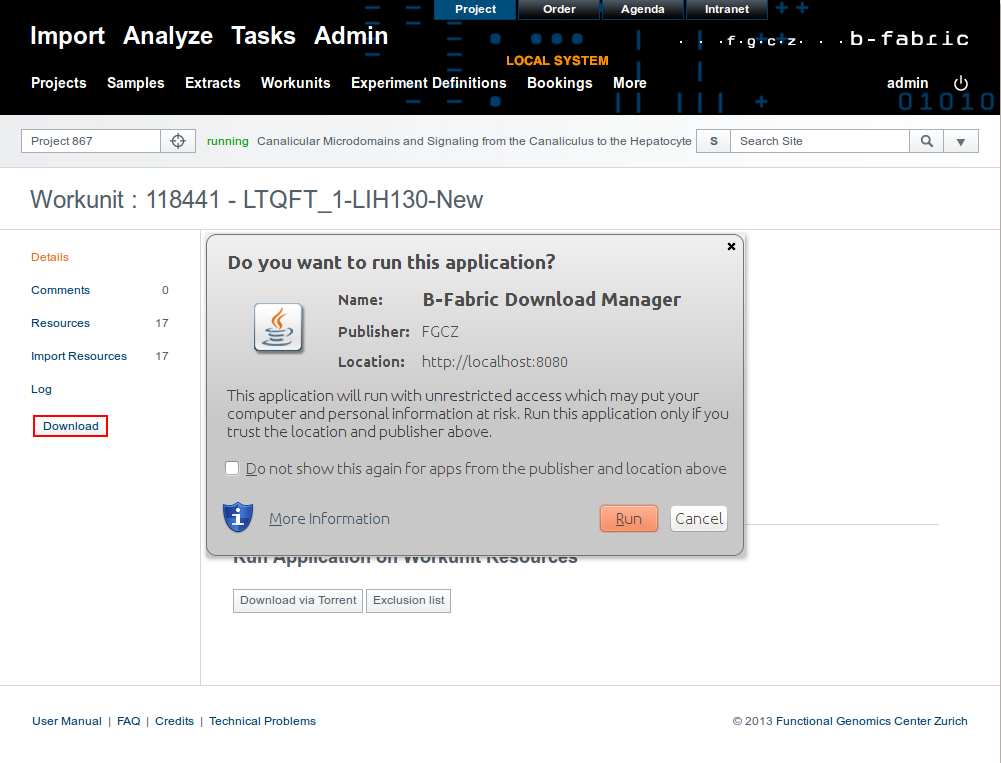 A download starter file (ends with jnlp), which contains the entire download information, is created. This file can be used to resume the download in case it was is stopped/paused. After the download is completed, this file will disappear.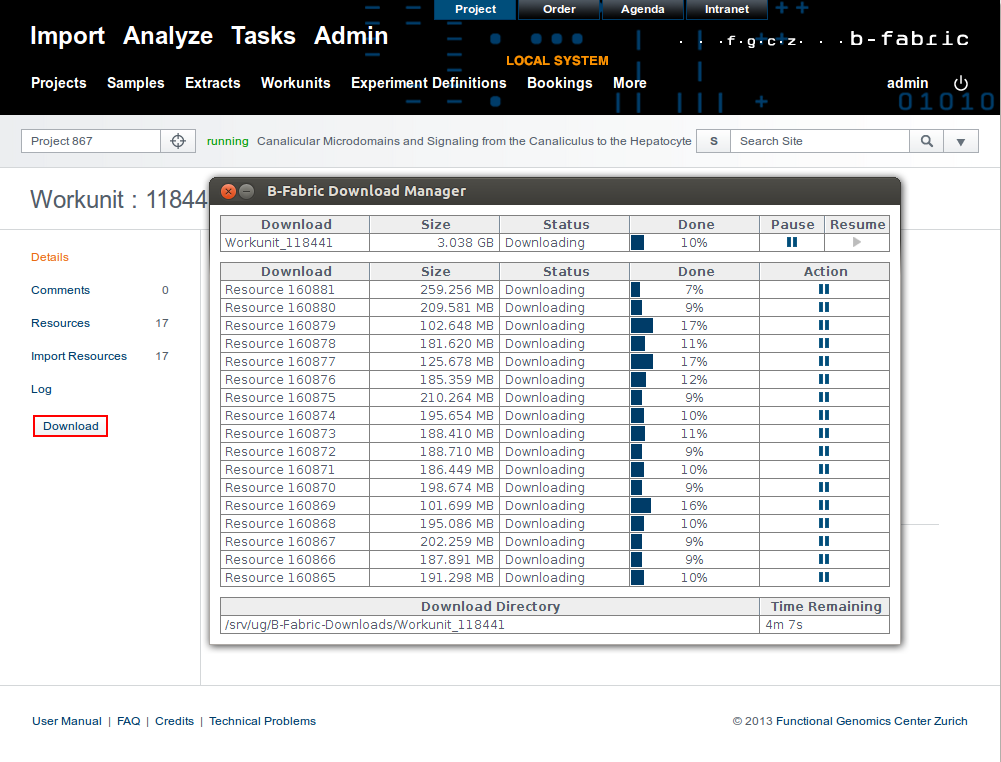 If you stop the current download, you might resume it via B-Fabric by clicking
Download
button at the left of the page again or you can directly execute
ResumeDownload.jnlp
file in your local download folder.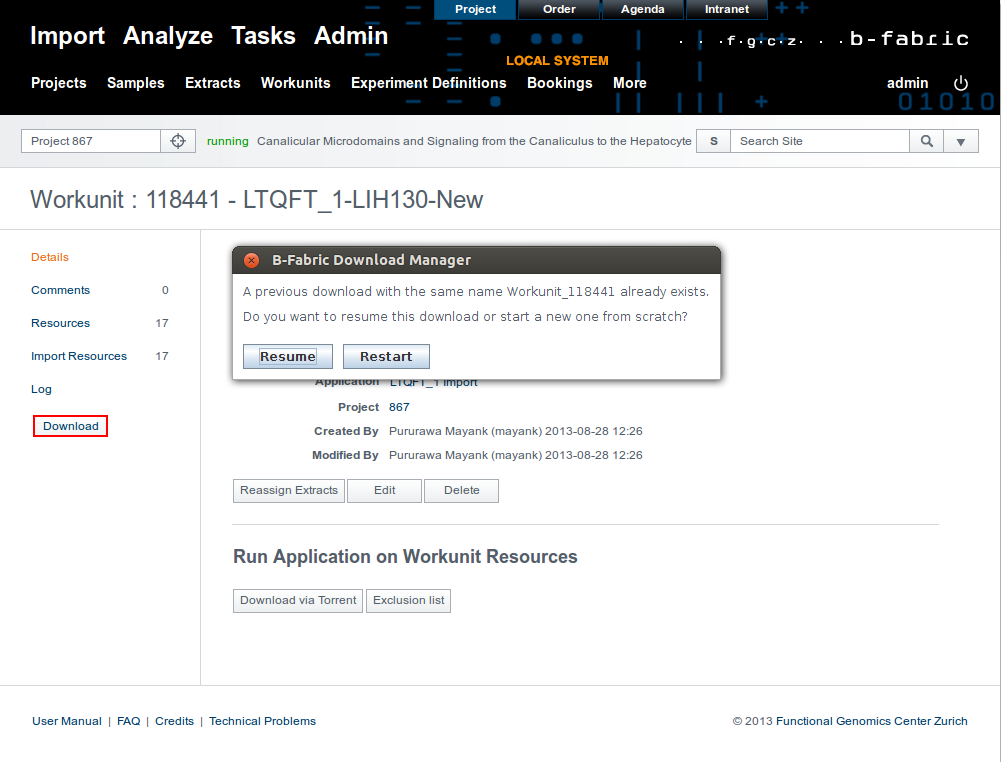 Some numbers, how long a download might take:
| | | |
| --- | --- | --- |
| File Size | Bandwidth | Time |
| 100GB | 1MB/sec | 28h |
| 10GB | 1MB/sec | 3h |
| 1GB | 1MB/sec | 30min |